Meet Fisher Nursing Online Faculty
The faculty at the Wegmans School of Nursing at St. John Fisher University are experienced educators and mentors who support and empower all students — whether you learn in a physical classroom or a virtual one. Get to know some of the faculty members who teach for Fisher Nursing Online.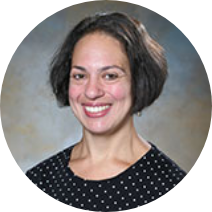 Dr. Natalie Masco Dixon
Associate Professor
Current courses taught:
GNUR 570 — Pharmacology
GNUR 567 — Advanced Concepts in the Care of the Adult
GNUR 584 — FNP Diagnosis and Management for Adults
"We have become a society of illness care, with not enough emphasis placed on prevention and wellness. Regardless of practice environment, NPs can share this information and build up an individual's self-beliefs and care."
A Rochester native, Dr. Natalie Masco Dixon is a three-time alumna of St. John Fisher University (BS, 2003; MS, FNP 2008; and DNP 2012). She has practiced in a variety of settings and comes from a family of nurses. She joined the faculty at the Wegmans School of Nursing in 2012 and has taught across programs but spends the most time with the NP students.
Prior to teaching at the School of Nursing, Dr. Masco Dixon practiced as an NP full time. She started in the Division of Hospital Medicine at the University of Rochester Medical Center in 2008 and continues to practice there today. For several years she worked in adolescent school-based health, focused on wellness and prevention.
Additionally, Dr. Masco Dixon has spent time in developing countries providing primary care on short-term medical missions. She uses these clinical experiences as a foundation for teaching in the classroom.
What's the best thing about teaching for Fisher Nursing Online?
"I enjoy the truly flipped model of online teaching. Students complete the baseline work prior to the live session, and we can spend more time applying and reflecting on our current practices."
Dr. Masco Dixon values the authenticity that online learning allows. She has a husband and two young children, and nothing symbolizes the work-life balance like seeing family members and pets make an appearance onscreen. Her message to students is that the program will be challenging and stressful at times, but it is so very worth it.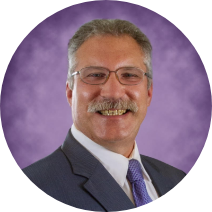 Dr. Henry E. Moscicki
Assistant Professor of Nursing
Current courses taught:
GNUR 571 — Diagnostic Reasoning
GNUR 566 — Advanced Concepts in the Care of Older Adults
GNUR 585 — Diagnosis and Management of Older Adults
"Nurses are heroes of health care. We've heard this countless times, but it's true. We risk our lives for others. COVID-19 put a spotlight on nursing and the impact we make on our patients. I think nursing is the most important profession in the world — although I may be biased."
Dr. Henry Moscicki owns a primary care practice in LeRoy, New York. Outside of his practice, he serves as medical director at an adult care facility, consults at a local nursing home, and conducts medical visits at the local jail.
He has been teaching at the Wegmans School of Nursing at St. John Fisher University since 2017. Before that, he was working in his private practice as well as with another family physician in Oakfield, New York. Dr. Moscicki was also ordained a Catholic Deacon in 2006.
When students take Dr. Moscicki's courses in diagnostics and the care of older adults, they are not only benefitting from his teaching, but from his design. He developed and redesigned the courses to work in the online environment.
Dr. Moscicki enjoys the challenge of delivering complex information online, and he loves being part of the educational journey with students from around the United States. He particularly looks forward to meeting his students at the immersion experiences after working with them online for 15 weeks.
What would you like students to know?
"Fisher is not just a school — it's a family. Every student that is accepted into the Fisher Nursing Online program is adopted into the family. We learn together, we care for each other, we laugh together, and succeed together."
Dr. Moscicki lives in Batavia, New York, and enjoys spending time with his spouse and two sons.